Talent EVV Summit
Talent EVV Summit
Wednesday, November 2, 2022 (8:00 AM - 11:00 AM) (CDT)
Description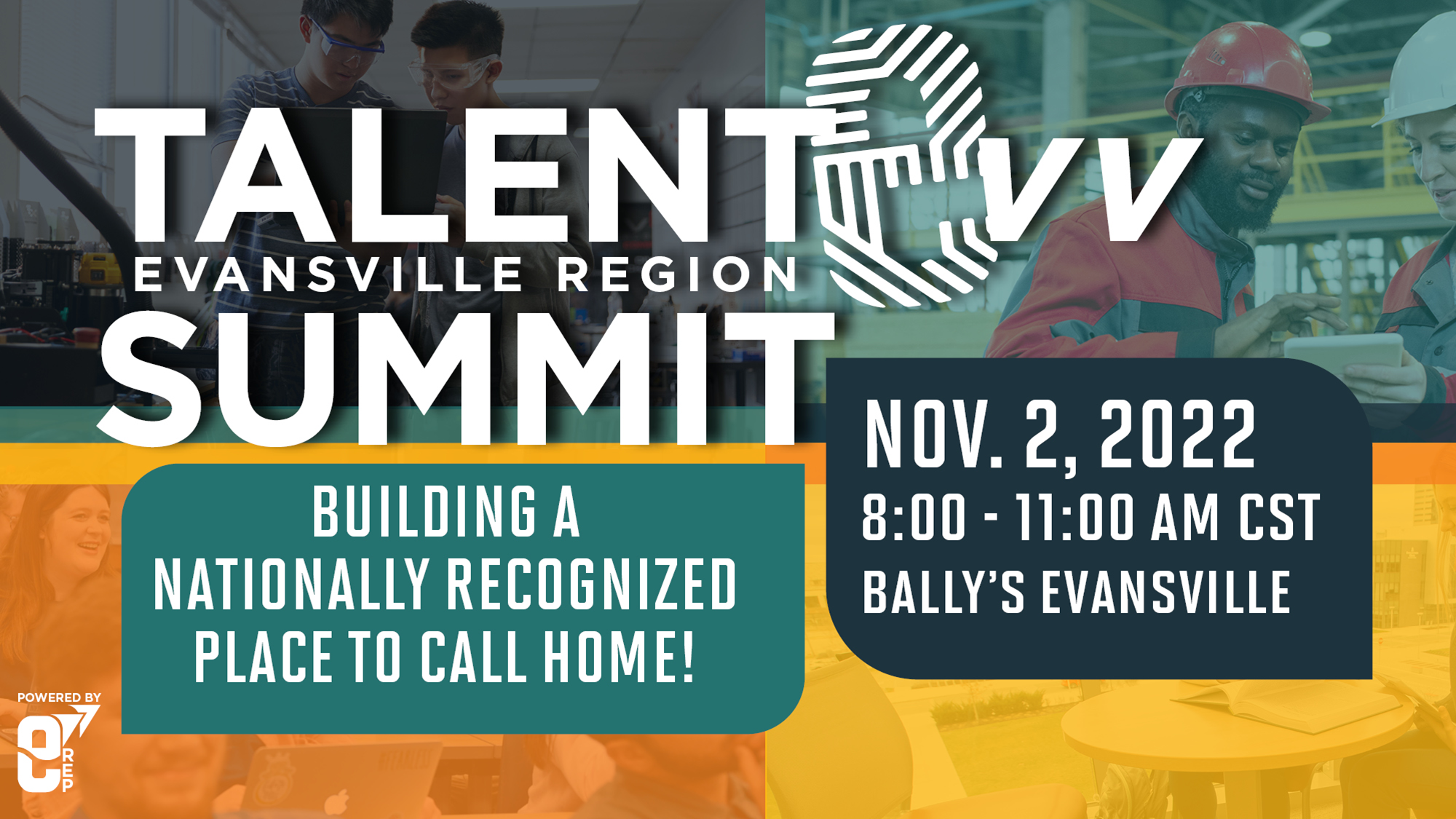 We believe in the Evansville Region's future. Between the life-long locals and our newest residents, there's an abundance of compelling people, talents and perspectives. We are a community looking to the future, and that is where Talent EVV comes in.
What is Talent EVV? It is our community's pledge to growth and the bright future we envision for the Evansville Region. By committing to specific goals in our community's strategic plan, we can show our neighbors and future neighbors why E is the perfect place to call home, but we cannot do this work alone. We invite you to join this inspirational work through a Talent EVV Summit. Together, we can build the community we want to be.
How can we as a region get there?
Community Collaboration (this means you!)
Lifting up and sharing community transformation stories
Investing in high-impact opportunities
Who should attend? The Talent EVV Summit is an opportunity for regional stakeholders to impact and engage in a Quality of Life strategic plan (Talent EVV) and we want individuals that can navigate and impact this work in an intentional way. We believe there are four things that are important when selecting your delegate!
Someone that is well connected within your organization and can communicate this work from the top of the org. chart to the bottom.
Someone that can connect the dots between the regional impact work and your organization; along with how this might connect to other opportunities or resources.
Someone that can champion this work proactively and be the conduit between your organization and the aligned goals.
Be willing to share stories and milestones to promote the positive change that our region is advancing!
Learn more: https://bit.ly/3C3NgCl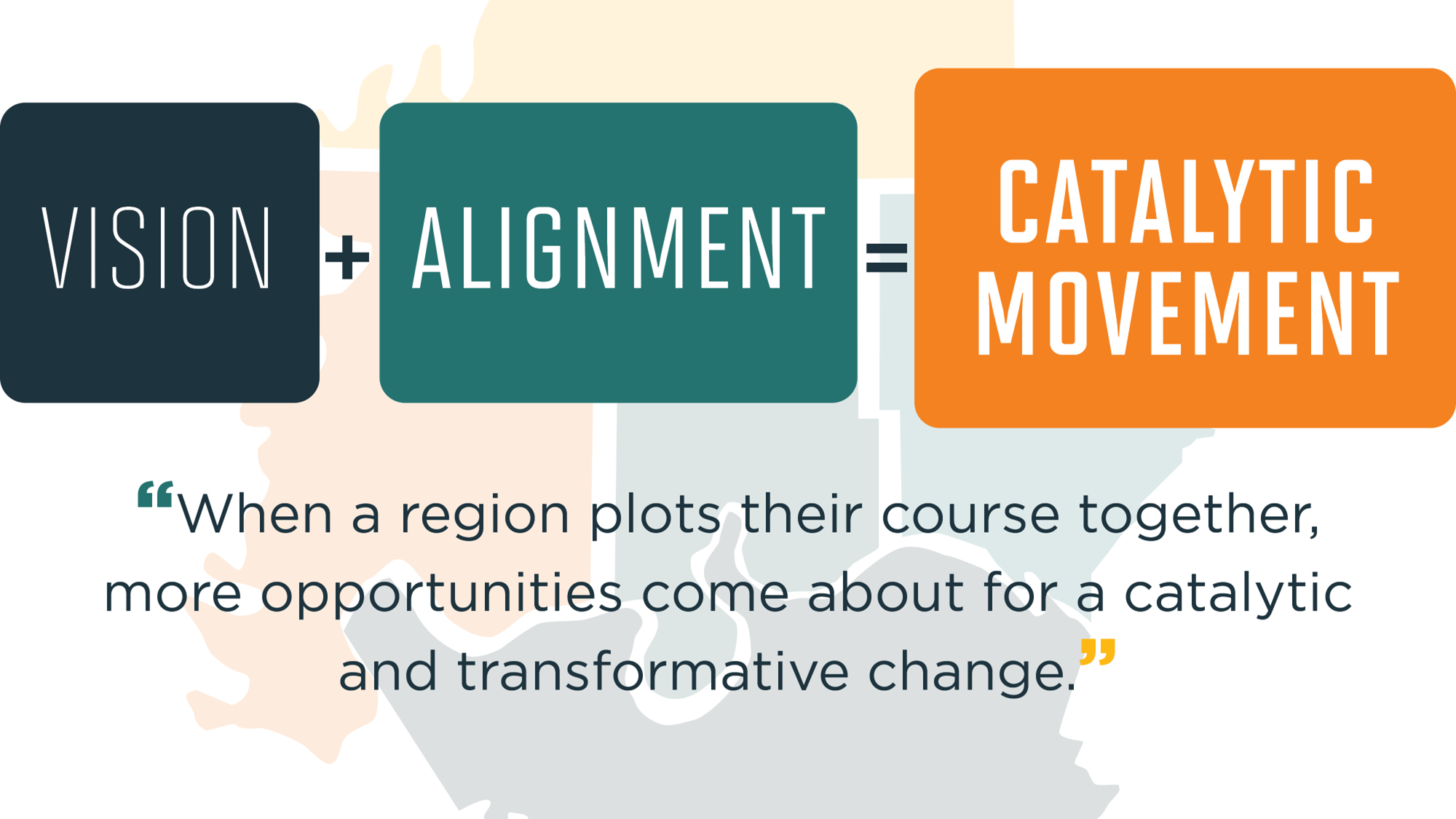 During the morning you will have an opportunity to…
Connect with other delegates from around the region.
Learn what our region is doing to be better and different than others!
Understand how you can impact change or share what you have done so far.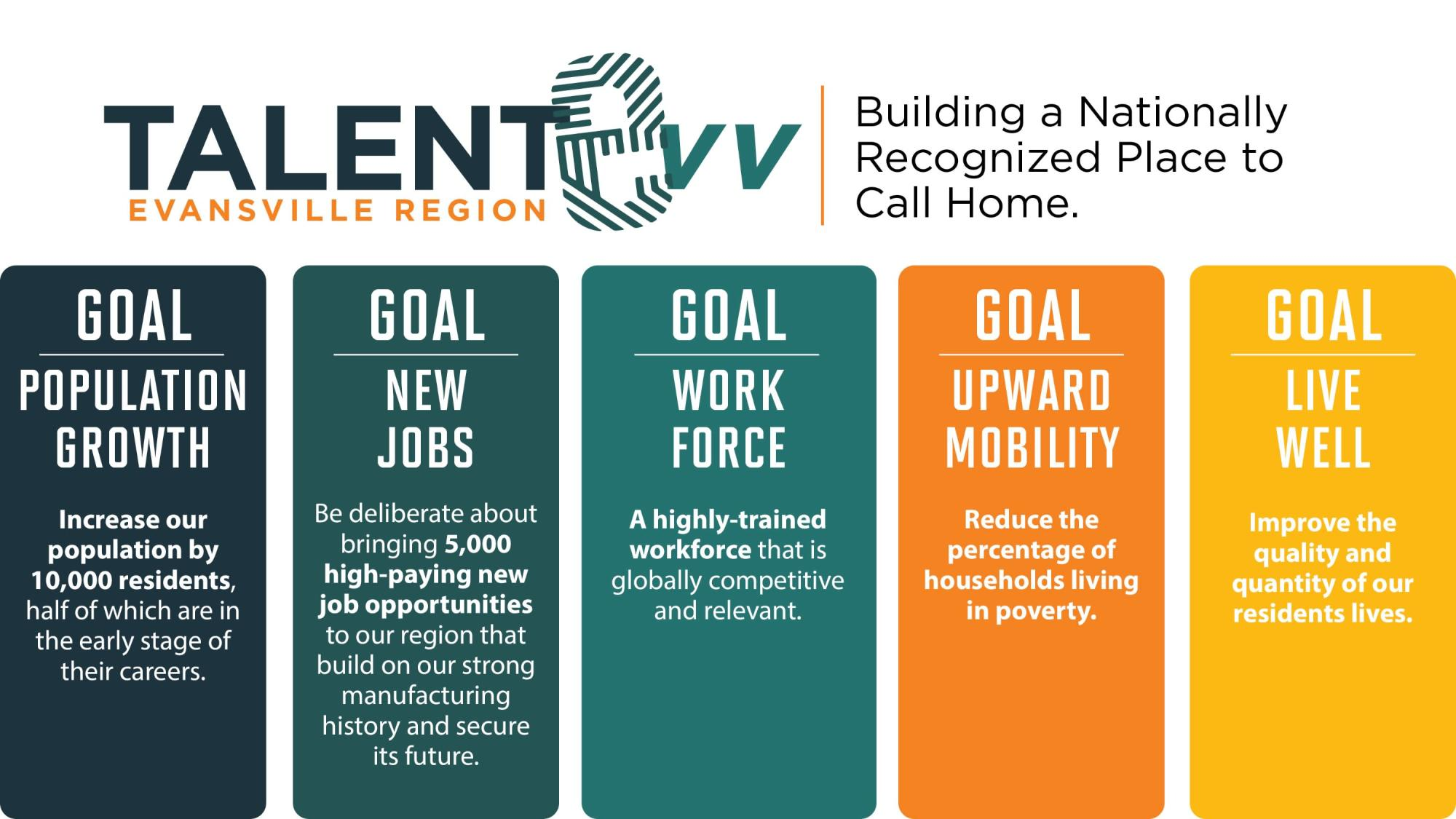 Appoint a Delegate, Attend the Summit, Align with the Goals, Support Regional Catalytic-Movement!
Bally's Evansville
421 NW Riverside Dr



Evansville

,

IN

47708

United States



Wednesday, November 2, 2022 (8:00 AM - 11:00 AM) (CDT)