SBDC Hosted Live Webinar - Stay Strong Indiana Business Taxes for New & Small Businesses
SBDC Hosted Live Webinar - Stay Strong Indiana Business Taxes for New & Small Businesses
Tuesday, January 30, 2024 (4:00 PM - 5:00 PM) (CST)
Description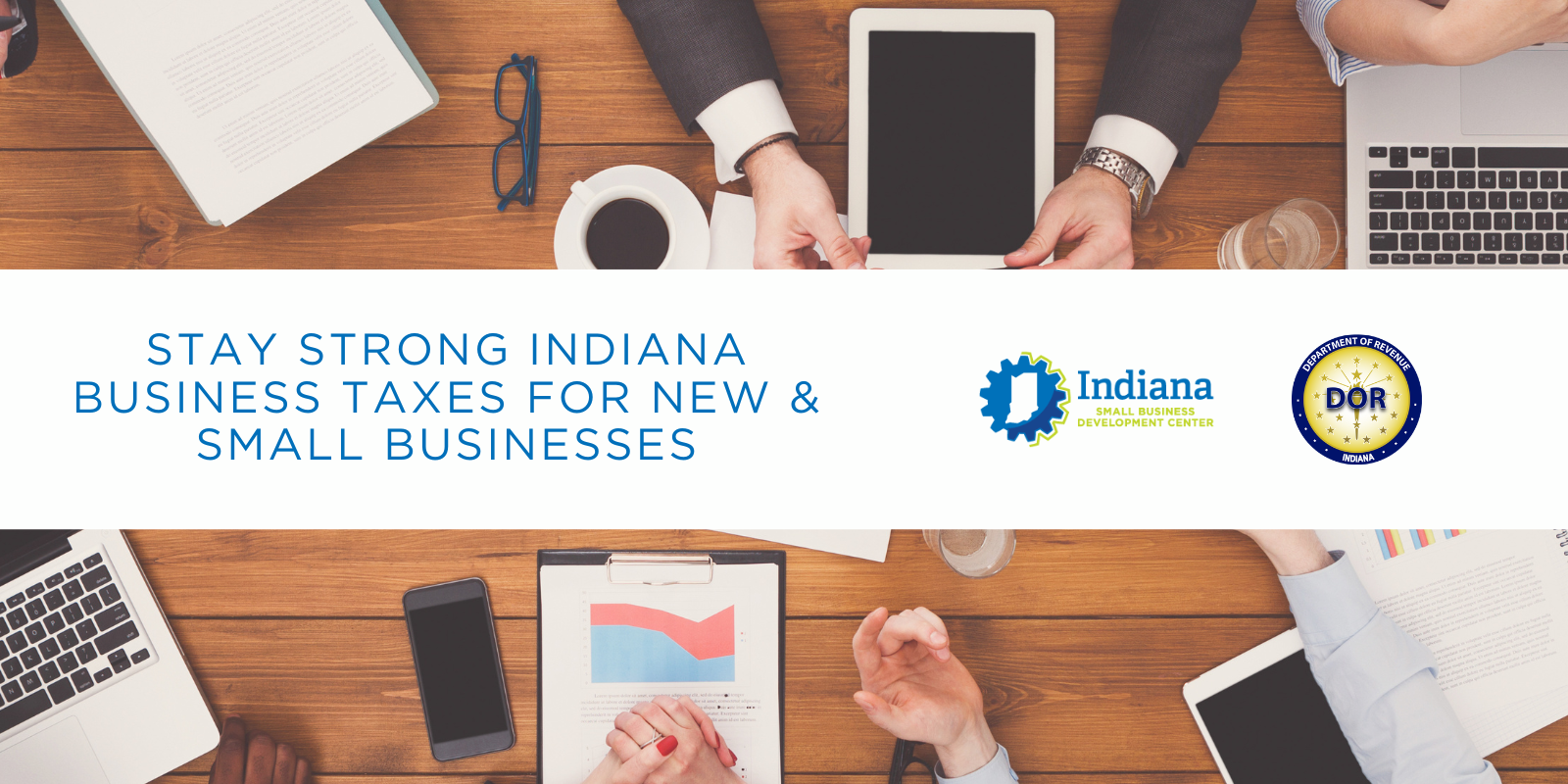 Part two of a two-part series in partnership with the Indiana Department of Revenue.
Stay Strong is a presentation for small business owners with more complicated questions about their tax obligations to help them stay compliant.
While a recording will be made available later, you are encouraged to attend live and ask questions during the even
Funded in part through a cooperative agreement with the US Small Business Administration. All opinions, conclusions, and/or recommendations expressed herein are those of the author(s) and do not necessarily reflect the views of the SBA.
Images
Virtual Webinar

Tuesday, January 30, 2024 (4:00 PM - 5:00 PM) (CST)
Categories
*Small Business Events