Federal Contracting Virtual Matchmaker
Federal Contracting Virtual Matchmaker
Wednesday, May 18, 2022 (8:00 AM - 9:00 AM) (CDT)
Description
Grab your small business capability statement and join us May 18 for a day dedicated to federal contracting!
During the Federal Contracting Virtual Matchmaker, you will meet contracting experts and federal agency representatives from ALL OVER the midwest. During our morning session we will introduce you to the players and they will give you an overview of what they do and what they're looking for. During lunch, grab your capability statement and practice your pitch because our afternoon session is your chance to meet one-on-one with federal agency representatives to convince them to buy your products and services! Participating agencies include:
Crane Naval Surface Warfare Center
Crane Naval Facilities Engineering Systems Command
Defense Finance and Account Services
General Services Administration
Army Corps of Engineers, Detroit District
Defense Logistics Agency
Selfridge Air National Guard
Department of the U.S. Army at TACOM Warren
U.S. Department of Energy
U.S. Environmental Protection Agency
And more!
Further details and the session agendas can be found on our registration page. Reminders and a access link to the matchmaker will be emailed after registration. You can also access the matchmaker by typing https://bit.ly/ContractingMatchmaker2022 into your web browser on the day of the event. Sign up today!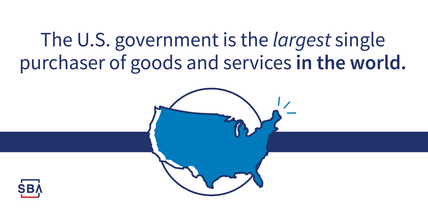 Virtual

Event Contact
Abby Elpers
Wednesday, May 18, 2022 (8:00 AM - 9:00 AM) (CDT)
Categories
*Small Business Events